Further information for new families who are joining our Early Years classes can be found here.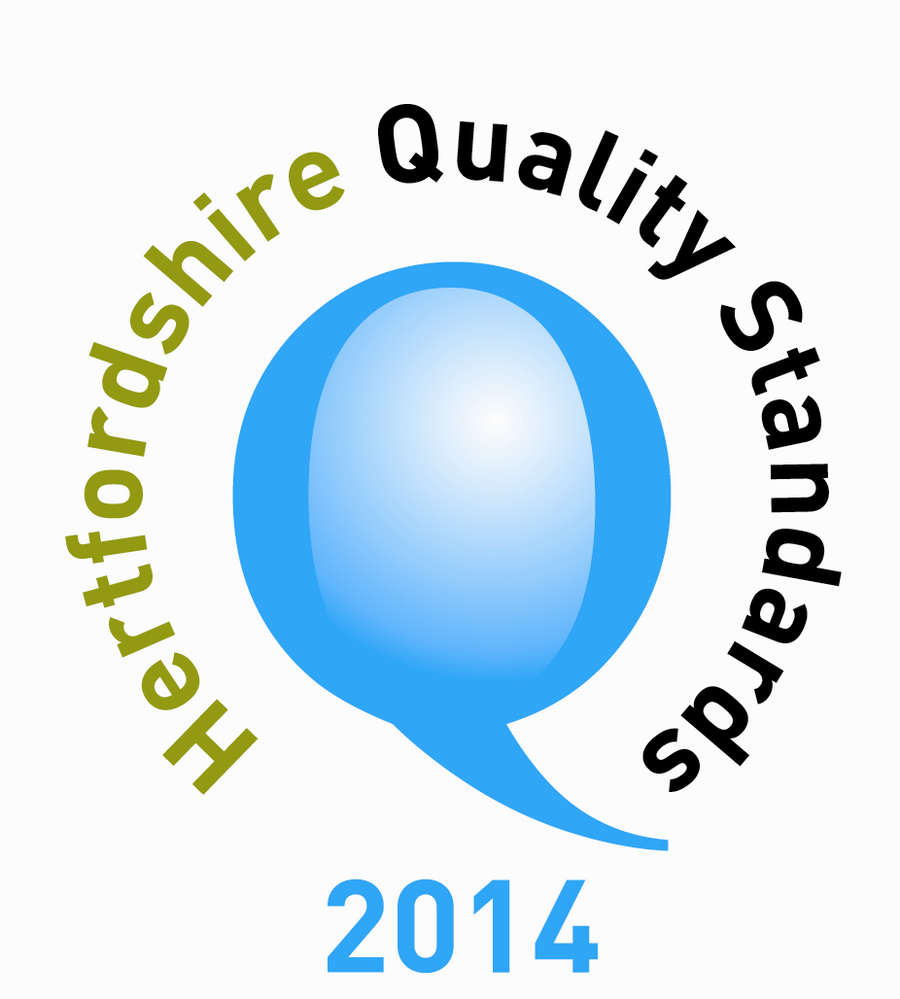 Teacher: Mrs Cornwell
TAs: Ms Sweeney and Muzdha
News from Reception
Summer 2023
Welcome to the summer term! Hopefully this will bring us plenty of lovely weather and we will be making the most of our outdoor space.
Last year, we worked hard to develop our garden area. We bought a new garden peep den with coloured windows for chilling, chatting, reading and exploring. We have some bug houses to develop interest in wildlife and observational and identification skills. We made two areas that are covered in gravel/pebbles that lead directly from the shelter so even on wet muddy days the children can be outside without sliding around or getting muddy. One area is a mud kitchen and the other area has maths and writing resources as well ramps, blocks and slopes for small scale construction. There is also a performance area with logs for the audience to sit and watch the shows. We have seen some lovely singing and dancing with the children making the most of the new props we have outside for them to access in the new storage trunk. We also purchased some large scaffolding boards, ladders, poles, hurdles and crates for large scale construction such as building obstacle courses.
I have included some photos as I know parents have had few chances to visit our garden area and because we still have more plans!
Can you please help ?
There is still more work to be done though and we plan to develop our playground area too. If you have access to traffic cones, plastic barriers or signs such as those used in roadworks, clean guttering or piping these would all be very useful in the further development of our garden and playground. If you ever happen to have spare gravel,woodchip or compost, that you could donate, then this too would be very gratefully received.
If anyone has good condition pallets and/or the skills and time to convert these into some structures please do come and have a chat with me !
What will we be learning in Reception ?
This first half term we will be starting a topic called, "This is our world'. Our first core book will be 'Clean Up' which focuses on looking after the environment: reducing waste, not littering and recycling. Our creative work and understanding of the world will involve modelling with reclaimed materials and making observations about the world around us, noting things that enhance the environment and things such as litter that spoil it.
In light of this new topic, we will be having a huge drive on respecting our own immediate environment and resources. A big part of this will be tidying up after ourselves as we go and at tidy time. We would like to work with you on this and so will speak to you if your child has been making an especially positive contribution in this area and conversely if they haven't been doing their share of tidying or not respecting resources. We thank you for your support with this. Please encourage the children to get involved with recycling at home and talk to them about what you are doing as a family.
We will also have a secondary, mini topic, which will be about King Charles and The Coronation. There will be lots of themed enhancements added to our continuous provision for child initiated learning and plenty of practical adult led activities. This should be lots of fun and actually ties in quite nicely with our main topic as King Charles is such an advocate of the environment.
After half term we will be continuing to think about our world but on a smaller, more personal level where we focus on "Our Garden". We will be looking at plants and mini beasts and learning about life cycles. This is a lovely summer topic.
Literacy
Our literacy lessons will initially be centered around the text 'Clean Up' about a young girl who tackles pollution of the ocean. The story is set on a Caribbean Island so the children have already been able to draw some comparisons with our recent stories about Trinidad. The children will be writing lists and making posters to persuade people not to drop litter and to help clear the beaches.
Following on from this we will be looking at some fictional takes on recycling where a cardboard box and a plastic bottle get a new lease of life! These stories will then be used as a stimulus for some creative writing in groups where the children produce their own books.
We are having a real focus on writing so will be doing focused adult led writing sessions in small groups, on a very regular basis, as well in addition to the tasks mentioned above that are based on our core texts. In these writing sessions we work with the children on their particular areas for development. Please look out for feedback on Tapestry and areas to develop and support at home.
Please continue to read regularly with your child and update us with brief comments in their reading diary.
Phonics
We will be continuing to do our daily ELS phonics sessions and will soon be finishing Phase 3. Reading at home is essential to help the children apply what they have been learning at school. Just a reminder that the children usually bring home one phonics reader and a shared reading book which has a sticker saying 'shared reader'. It is really beneficial to read both books several times however the phonics reader (the one WITHOUT the sticker) is the book that mirrors the phonics taught in class and so should be a priority. The shared reader is roughly aligned but may have unfamiliar phonemes (sounds) or harder to read and spell words which is why it is suggested that these are shared readers where children may need more support or for adults to share some of the reading.
Please see the document 'ELS information for parents' and follow the link for the order in which sounds are taught.
Maths
We follow the Hertfordshire 'Essentials' scheme.
This half term we will be exploring the part/whole model and number bonds.
An example and one way of exploring it, is shown below:

Teacher: Tell me about what you see.
Child: I can see the top row is full and I know that the top row has 5 boxes so there are five cubes altogether.
Teacher: Yes, so the whole number is 5. Which parts can you see, that make up the 5 ?
Child: I can see a part with 2 green and a part with 3 red.
Teacher: So what do we know about 2 and 3 more?
Child: It makes 5
We will also be practically exploring different ways to make numbers to 10 and developing recall of these number bonds.
These number bond facts will also be applied to real life problems eg I have to get 5 apples for the snack table. I have already got 2 apples. How many more do I need to make 5? Essentially this question is 2 and how many more to make 5? or 2 plus 'what ' makes 5 ?
We will also be working on pattern and shape through our royal activities!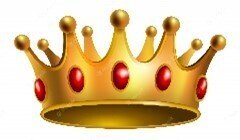 Transitions:
In addition to the whole school transition (information for this will be sent out nearer the time), we will be gently getting ready for the transition into Year 1 (I can't believe we are nearly at that time of the year! ) by joining some whole school assemblies and by introducing mini achievement assemblies with Mrs Bub and Nursery. The Reception children will have an important role here in welcoming the Nursery children into our classroom and being great role models. We will also spend more time exploring the KS1 playground equipment which the children love.
General reminders:
PE will continue on Wednesday with Mr Murrin. Please make sure children have their PE kits in school.
All children need a named water bottle.
All uniform must be named. It is impossible for us to be able to distinguish between a number of identical, unnamed items of uniform, that are likely of a similar size.
Trainers should have Velcro fastening not laces so the children can be independent when changing.
When the weather warms up children should all have named sun hats in school. Our expectation is that sun cream will be applied before school. We also ask that each child has their own named sun cream which remains in school, to be reapplied by them but with adult guidance, after lunch.

We have a good stock of tissues now so thank you so much for your donations. If you are able to donate a suggested £5 to the toy fund this will be used for purchasing more outdoor toys.
Staffing:
We have been very lucky to have Zenah supporting us as a supply TA. This has provided continuity for the children. We have now appointed a new permanent TA and we will update you in due course. Until then Zenah will continue to work with us, We are also lucky to have a student working with us in Reception. Miss Brown has been with us every Monday and Tuesday for some time now but she will be doing a block placement this summer so you will be seeing her regularly too.
As always, if you have any questions or concerns please feel free to catch me quickly before school or to chat to after school when there is usually more time
Thank you for your continued support,
Mrs Cornwell
Phonics
We follow a DfE validated systematic synthetic phonics (SSP) programme called Essential Letters and Sounds (ELS).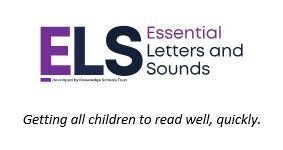 What is phonics?
Synthetic phonics is a way of teaching children to read. It teaches children how sounds are represented by written letters. Children are taught to read words by blending these sounds together to make words. For example, they will be taught that the letters 'm-a-t' blend together to make 'mat'.
A synthetic phonics programme, such as ELS, provides a structure for teaching these sounds in a certain order to build up children's learning gradually. It is used daily during Reception and Year 1 to teach all the sounds in the English language.
How is ELS taught in school?
With ELS, there is a daily phonics lesson where children are taught a new sound, or where they review sounds learned earlier in the week. This is shown to the class on the whiteboard.
Children learn the letters that represent the sounds. They are then asked to read words and sentences with the new sounds in. Children will also practise writing the letters that represent the sounds.
Additional support
ELS is delivered using a whole-class approach. This ensures that all children benefit from the full curriculum. Children who encounter difficulties are supported by the teacher throughout the lesson, and where further support is required, ELS has three interventions to ensure that any learning gaps are quickly filled. These are intended to be short and concise. This helps ensure that children do not spend excessive time outside of the classroom or in group intervention sessions where they are removed from the rest of the curriculum.
Assessment
It is important that children's progress is assessed thoroughly, so that any gaps can quickly be identified.
Assessment of the children's reading skills is key to ensuring that all children make rapid progress through the programme, and that they keep up rather than catch up.
We assess children's phonic knowledge in the fifth week of each half term, to allow all members of staff to target and close any gaps that may be present in either sound knowledge or reading skills. By undertaking assessment in the fifth week we are able to action a direct intervention before any upcoming school holidays.
Decodable readers
It is vital that whilst children are learning to read, they read books that match their phonic knowledge. The Oxford University Press decodable readers support Essential Letters and Sounds and have been carefully matched to every aspect of the programme. We use these books in school and as take-home readers.
How can I help at home?
Practising the sounds
You can help your child practise the sounds they have been learning at school. Download the charts from the Oxford Owl for Home website so you can see the list of sounds in the order they'll be taught: Essential Letters and Sounds - Oxford Owl You can show these to your child along with the picture to help them remember.
Reading decodable books
Your child will bring home reading books with words that use the sounds they have been learning in school. You may hear these reading books called 'decodable books'. Use the prompts inside the front and back covers to enjoy the book together and help your child practise reading.
By reading and re-reading texts both in school and at home we offer children the opportunity to develop a cohesive orthographic map of the words within our language. This in turn helps to build their reading fluency. The more you can read at home with your child, the better. We ask that children read the decodable reader they bring home at least three times during the week.
You can find more information about ELS, including the order the sounds are taught in, on the Oxford Owl website: Essential Letters and Sounds - Oxford Owl
.
Please click on the links below to see the sounds the children learn as part of ELS.
To support their love of reading, children will also be encouraged to choose a 'sharing book' - this is a book that may or may not be fully decodable but can be enjoyed with parents and family members as a book to read together.
.
Topic Maps - SummerTerm 2023
Clean up!