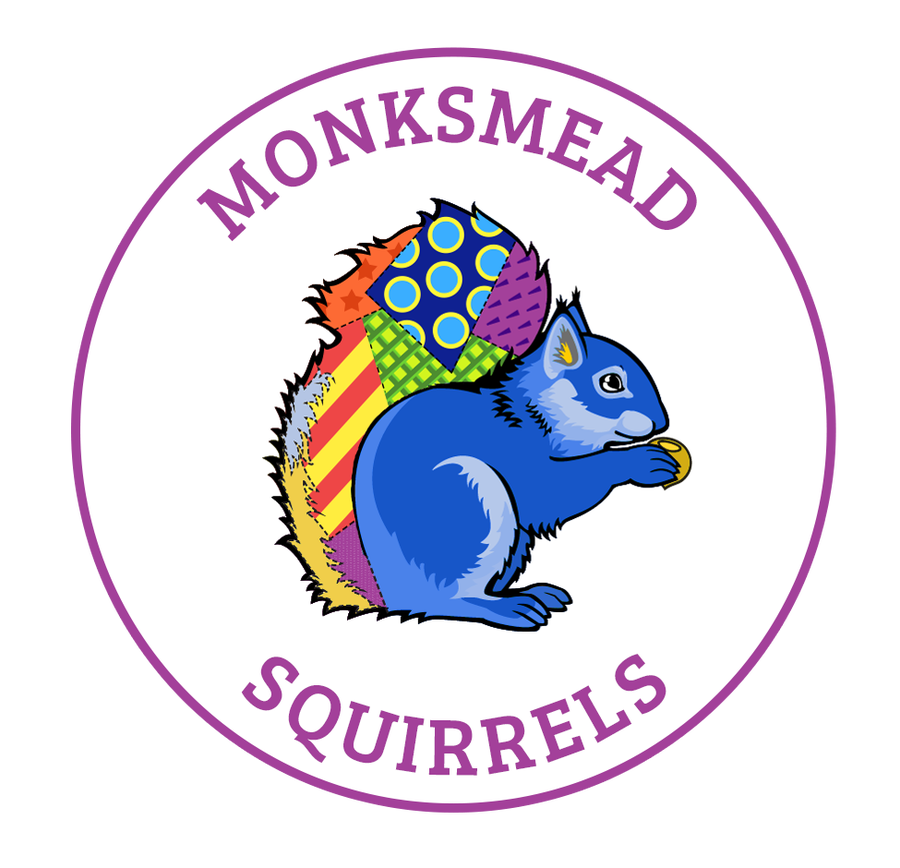 Squirrels Pre-Nursery is open Monday to Friday during term time.
We work on a ratio of 1:8 in Little Oaks and 1:4 in Acorns. All our staff are fully qualified and experienced who work together to provide a homely, secure atmosphere in which the children can learn in confidence.
We have the facility to take 24 children at any one time and run two sessions per day 8:30 - 11:30 am and 12:30 - 3:30 pm.
We hope that you all had a great Easter break and would like to welcome all our new parents and children.
Our initial priority will be to settle the new children into Acorns and to help our older children to adapt to making new friends and establish our routine. If you are unsure of your child's key worker please see the list on the notice board in the cloakroom area or ask a member of staff. We are always happy to talk to parents at the beginning or end of each session.
Our main topic for this half term will be Growing. We will be looking at various books including the very hungry caterpillar and Jack and the beanstalk. If you have these books at home it would be helpful if you could read these with your child. We will be doing various activities including growing sunflowers, animal babies, measuring ourselves and observational drawings. Our outside home corner will be turned into a garden centre. If you have any empty plastic pots or spare seeds these would be much appreciated. We are also making a water wall outside so any spare piping/guttering, plastic bottles would be gratefully received.
Our topic planning is displayed in the cloakroom area and is always subject to amendment as we try to follow the children's interests. If you have any suggestions for our planning please speak to a member of staff.
Could I please remind parents to return their sun cream form as soon as possible and also to provide your child with a named sun hat to be kept at school.
Thank you for your continued support.
Sue Caruana, Ruth Payne, Chantal White and Steph Leader
General Squrriels Reminders:
The morning session begins at 8.30am and finishes at 11.30am. The afternoon session begins at 12.30pm and finishes at 3.30pm
All children should have a named water bottle and wellies in school please.
All children should bring a named book bag into school on a daily basis so that we can send work and letters home.
School uniform for our Foundation Stage –blue joggers, white polo shirt and blue school sweatshirt/cardigan. Shoes should be trainers that fasten with velcro.
To develop independence please encourage your child to have a go at dressing themselves and putting their coats on. We are of course always on hand to help but children feel extremely proud when they master these skills and of course it means they can get on with their activities and without having to wait for adult support.
Every item should be named including all lunchboxes, sandwich boxes etc
We appreciate your toy fund contributions of £5 per half term.
Whilst the children are not of statutory school age it is of course highly beneficial for them to attend regularly and punctually so that they get used to our routines and feel settled and confident. If your child is absent please call us before school on
0208 953 2310.
Our Daily Routine
Morning Session
08.30 Arrival time
08.45 Carpet time
08.55 Child Initiated/ Adult led activities
10.00-10.20 Acorns Snack/ Little Oaks Outside time
10.20-10.40 Little Oaks Snack/ Acorns Outside time
10.40 Acorns/Little Oaks Outside time
11.15 Story/Songs and rhymes
11.30 Home time
11.30-12.30 SQUIRRELS LUNCH CLUB
Afternoon Session
12.30 Arrival time
12.45 Carpet time
12.55 Child Initiated/ Adult led activities
2.00-2.20 Acorns Snack/ Little Oaks Outside time
2.20-2.40 Little Oaks Snack/ Acorns Outside time
2.40 Acorns/Little Oaks Outside time
3.15 Story/Songs and rhymes
3.30 Home time